Canada & New England Cruises 2018 - 2019
Set sail on a Canada & New England cruise this fall. The coastal views will surely take your breath away!
Canada & New England
Canada and New England offer a diversity of incredible cruise vacation experiences, from bustling city escapes and glacier explorations to spectacular fall journeys. Take advantage of a wealth of sightseeing opportunities, uncover fascinating cultures, discover rich history and witness the true majesty of nature as you gaze upon some of the most striking landscapes on Earth.
Cruise to Canada for the opportunity to witness at the majestic Niagara Falls, experience the rhythm and blues of the iconic Montreal Jazz Festival, marvel at the magnificence of fall in Halifax or tour charming, French-speaking Quebec – ooh la la! New England boasts a wealth of bucket list-worthy sightseeing, such as New York City's iconic Empire State Building and sprawling Central Park, Boston's historic Freedom Trail and the exclusive Martha's Vineyard.
Cruise to Canada and New England from a variety of ports including New York, New Jersey and Boston in the US plus Montreal and Québec in Canada.
show more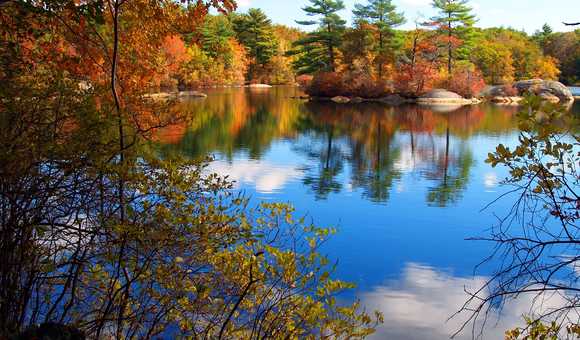 Canada & New England
Cruises to Canada
Visit stunning and cosmopolitan cities like Vancouver, Quebec and Montreal. Enjoy the world's second-largest country, the astonishing diversity of landscapes; glacier-topped mountains, deep coniferous forests, emerald lakes and unspoiled coastlines. When you are planning your cruise to Canada, consider the many reasons why this amazing country will leave you speechless. There is something for everyone to enjoy in Canada, which is why the country is so popular with families and solo travelers. With so many reasons to choose Canada, all you have to do is figure out which cruise to take and what to see first.
New England Cruises
New England cruises offer sophisticated and eye-catching ports of call, stunning national parks, and rich history. Take in the sights of the Atlantic Ocean coast and cities like Newport and Boston. As you make a port visit, enjoy beautiful lighthouses and meals of fresh New England lobster and crayfishes. New England cruises in autumn guarantee spectacular and colorful scenery, brilliant autumn colors and breath-taking coastal ports.
Western Canada
Many of the country's most popular attractions, such as its national parks and spectacular mountain glaciers can be reached right around Vancouver. There are many reasons to love western Canada, a country full of rich cultures, wildlife, and unforgettable landscapes. Sail along wild coast and take in unrivaled views of the glaciers, islands, and villages. An
Alaska cruise
is a fantastic option available for those looking to combine an Alaska cruise from Seattle with Western Canada experience and explore Northwest Pacific even more.
French Canada
Explore the many charms of the Canadian province of Quebec. As a birthplace of New France Quebec is naturally stunning and rich in French culture. From the vibrant cities to the beautiful scenery, this Canadian province charms its visitors with 17th- and 18th-century buildings. The region is being served by many conveniently situated ports that offer a winning combination of main Quebec attractions, such as Montmorency Falls, Notre-Dame Basilica, plus art exhibits, events, and concerts.
Book Now
Now is the best time to search our best cruise deals and visit Canada and New England. Book online or call our experts at 1-888-665-8208. If you have a short time until you travel, then browse through our
last minute cruises
or our
cheap cruises option
.