Viking Cruises 2018 - 2019
Take an unforgettable cruise to the best destinations in the world with Viking Cruises. Experience the Swiss-trained staff and the elegant Scandinavian decor.
Viking River Cruises
Viking Cruises has been one of the fastest growing companies in the cruising industry. Discover Europe, Russia, Asia and Egypt with Viking River Cruises.
The renowned Viking Longships are making waves across Europe, and breaking records for their fast growth and contemporary design. There are only outside facing cabins and suites which offer ultimate comfort and elegance, with picturesque views. A benefit of river cruising, is the long stays in port, and the short distance between port of calls.
Whether you are a first time cruiser or an experienced cruise goer, you are able to find a balance between relaxing opportunities and stimulating enrichment activities. You are able to cruise with peace of mind, knowing that every port of call includes guided shore excursions with your cruise fare.
show more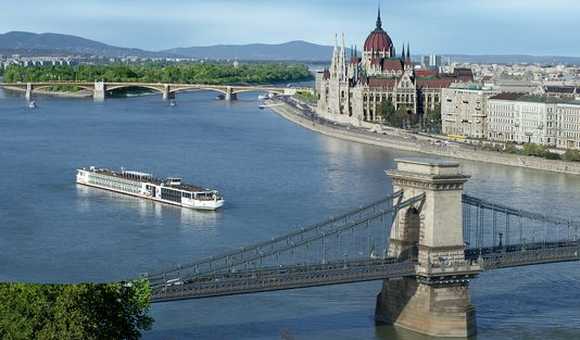 Viking River Cruises
Viking Cruises
Viking Cruises was initially founded in 1997 and is the parent company of Viking River Cruises and Viking Ocean Cruises. With a constantly growing fleet, Viking Cruises offers river and ocean cruises for the travelers with a great interest in history and culture. With the debut of the innovative Viking Longships has created new standards in the world of river cruising. Cruising enthusiasts admit that cruise experience with Viking Cruises is quite different from everyone else's. Looking for adventure? Sailing to the most enticing destinations, Viking Cruises allows you to explore the world up close and in depth.
Why Viking Cruises?
One of the most important investments of Viking Cruises is their staff – thoughtful, attentive and welcoming cruise attendants. Friendly and always smiling staff will make your cruise unforgettable. When it comes to activities, Viking cruises encourage you to dip a toe into onboard entertainment – theatres, outdoor cinemas, and world-class lectures. Relax in comfortable and stylish Scandinavian spaces – have a cup of tea in the quiet Wintergarden or unwind in a Nordic sanctuary of wellness – Scandinavian spa.
River Cruises with Vikings
Since 1997 Viking River Cruises has become the world's leading and fastest growing river cruise line. There is certainly something magical about the European rivers. By choosing one of the European river cruises you will have a great chance to discover intriguing and usually little-known ports of picturesque European waterways. Operating a fleet of 25 vessels, Viking River Cruises also offers a classical experience – Rhine river cruises and Danube river cruises. If you are a curious traveler, consider Egypt your next travel destination. Uncover the ancient secrets of Egypt, the land of pharaohs, tombs, and mummies. A real archaeological paradise! Nile cruises create a rewarding and educational travelling experience like no others.
Ocean Cruises with Vikings
Take a tour to admire massive glaciers and misty fjords in Alaska. This Alaska cruise allows you to spend more time enjoying majestic scenery and natural beauty. If Alaska is too cold for you, set sail for the sun-kissed beaches and legendary cities as you cruise the Caribbean and West Indies.
Meet the Viking Cruises Fleet
Today, Viking Cruises operates a fleet of more than 60 deluxe vessels that were designed to cruise the world's most beautiful rivers and oceans.
Intimate and thoughtfully created Viking Sea and Viking Tor are the most stylish way to see the world. Come aboard and experience beautifully designed suites and fine dining restaurants.