Who doesn't want to save money on their vacation? One popular way to save money on a cruise is to wait for a last-minute discount. As the departure date draws near, cruise lines will sometimes slash prices on unsold cabins in order to try to fill the ship. After all, empty cabins are lost profit, so it's to the cruise lines' advantage to try and fill every stateroom before the start of the cruise – even if that means selling them off for deeply discounted rates. This can help you, as flexible travelers can take advantage of these last-minute deals and enjoy the full cruise experience for less than the full price.
When should you book a last-minute cruise?
A last-minute cruise is any cruise departing in 90 days or less. Sound like a long time? That's because most cruise lines require the final payment 60-90 days before departure, so that's when they'll know for sure how many cabins are still available. You should start looking for deepest discounts up to three months before you actually want to cruise.
The best time to book a last-minute cruise is 30- 60 days before departure. For most cruises, this still allows time to secure your booking, get your documents in order, and arrange any additional transportation or accommodation needs.
Although you may hear stories of passengers booking a cruise the night before (or even at the pier) and making it onboard, that option is no longer available due to documentation requirements.
Read more: When is the best time to book a cruise?
Disadvantages of last-minute cruises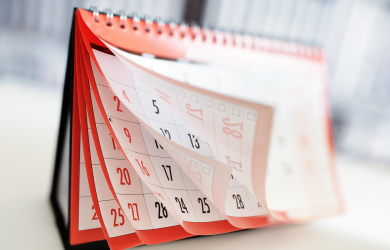 Although the prospect of a last-minute discount can be tempting, Dreamlines still recommends you book your cruise early – for a number of reasons. For one, last-minute cabin availability will be poor. If you have any preferences about your stateroom type or location, you'll want to book as early as possible – otherwise, your cozy interior stateroom might be next to a noisy elevator, or your balcony stateroom might have an obstructed view. Similarly, you can drop any dreams of finding a suite, a family stateroom, or a studio stateroom at the last minute – these highly sought-after stateroom categories tend to sell out early. But if you're flexible in your stateroom choice and you love nabbing discounts at any cost, a last-minute discount could be a good choice for you.
Read more: How to choose the best cabin
You'll also want to consider that you'll have to pay in full at time of booking. Since you'll be booking past the final payment due date, there's no possibility to put down a deposit and pay the rest later. The same goes for cancelling or changing your booking – there are no refunds if you book late and then cancel, and the cruise line will probably be less accommodating in changing your booking than if you had booked earlier.
Another thing to keep in mind is the cost of airfare. It doesn't do you much good to save a bundle on your cruise fare if you wind up having to spend more on a last-minute flight! If you, like most Americans, live within driving distance of a port, it's much better to book a last-minute cruise from a port you can drive to, rather than one that you'll have to fly to. Fortunately, there are many fantastic cruise destinations you can reach from U.S. ports, including Alaska, the Caribbean, and Mexico.
Keep in mind that many destinations may have special document requirements, such as Cuba.  You need to be sure when you book at the last minute that you already have the right type of citizenship documentation, such as a valid passport with plenty of pages and at least 6 months from the date of your return before it expires, plus time to apply for and receive any necessary visas or other entry papers.
You'll also need to keep a flexible schedule to take advantage of last-minute deals – something that's not always easy if you or your family has work, school, or other commitments. But if you're able to travel at the drop of a hat, then you might want to keep an eye out for last-minute deals!
Tips for booking a last-minute cruise
If you've decided the benefits outweigh the cons and you'd like to hold out for a last-minute discount on your next cruise, here are some tips to help you snag the best cruise for the best price.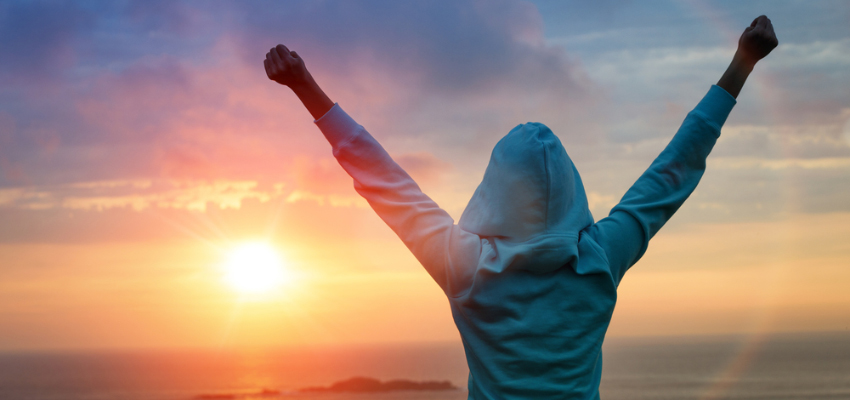 Keep your credit card up to date. When booking a last-minute cruise, you'll most likely need to make the final payment up front. Having a valid credit card means you'll be able to make the payment quickly and easily.
Choose your destination wisely. By choosing a departure port within driving distance of your home, you can avoid having to pay for last-minute airfare. Even if you have to pay for parking, this will still be cheaper than flying.
Similarly, as mentioned above, be aware of the passport and visa requirements of the destinations you'd like to visit. If you'll be traveling internationally, be sure to keep your passport (or other travel documents) on hand and up-to-date, so you can be ready to travel on short notice.
Read more: Do you need a passport to go on a cruise?
Travel off-season. Cruises are more likely to sell out during the high season – namely, summer, school breaks, and winter holidays. By traveling in fall or spring, or just before the holidays, you'll have a higher chance of finding a last-minute discount. In shoulder season, you'll have the advantage of lower prices and less crowds, but you may have to reckon with less-than-ideal weather – whether it's gray skies in the Mediterranean or cold weather in Alaska.
Choose unusual itineraries. Just as cruises tend to sell out more in peak travel times, so too do popular itineraries. If you're looking for a discount, you may have to rethink that round-trip cruise from Miami and instead look to one-way and even repositioning cruises. Similarly, cruises departing from unusual ports are more likely to have empty space, such as a southbound Alaska itinerary or a southern Caribbean cruise from San Juan.
Think you're a good candidate for a last-minute cruise? Call Dreamlines at 1-888-403-1425, or search our last-minute cruise deals today!