The Caribbean is by far the most popular cruise destination. Its year-round warm weather, stunning beaches, and laid-back vibe make it the perfect place for a relaxing vacation at the beach. Plus, it's easy to get to from the U.S., with cruises departing from Miami, Fort Lauderdale, Port Canaveral, and more.
But did you know the Caribbean isn't just one destination – it's home to dozens of islands and coastal nations, each with its own unique attractions and culture. The Caribbean is generally divided into three sub-regions: Eastern Caribbean, Western Caribbean, and Southern Caribbean. Read on to find out more about each region in the Caribbean.
Cruising to the Caribbean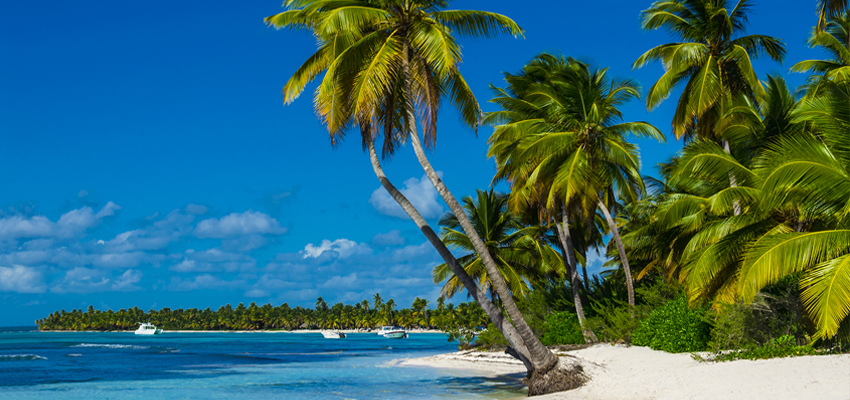 No matter where you go in the Caribbean, you can expect to find beautiful beaches, crystal blue waters, and flavorful cuisine. The tropical climate makes for warm weather year-round, so it's the perfect place to cruise for a winter escape. Though there is no bad time to cruise to the Caribbean, you may want to avoid hurricane season, which peaks in August to November.
Caribbean culture is also a lot more laid-back than on continental North America, and over the course of you're vacation, you'll be living on "island time." This is the perfect way to relax and unwind and take a break from your day-to-day life.
Each Caribbean destination also has something unique to offer. Due to its rich colonial history, you'll see evidence of Spanish, Dutch, French, British, and even Danish influence in the local culture. Wherever you go, stunning scenery, charming colonial cities, and delicious local dishes await.
Guide to cruising the Eastern Caribbean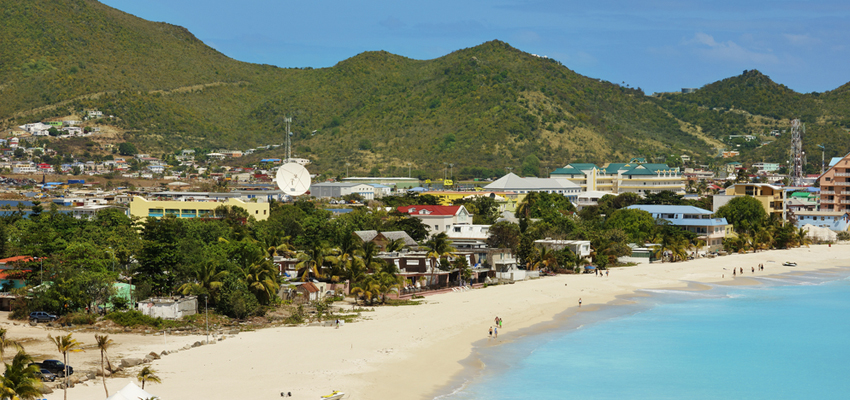 The Eastern Caribbean is what most people think of when they think "Caribbean." Picture sprawling beaches, beautiful resorts, and lots and lots of shopping. St. Thomas is a shopper's paradise, and you can score great deals on designer brands while you're there.
The Eastern Caribbean is also a beach lover's paradise. If your idea of the perfect vacation is laying in a hammock in the shade, an umbrella drink in your hand, then the Eastern Caribbean is right for you. The islands of the Eastern Caribbean have some of the most beautiful beaches in the world, so be sure to schedule in some time for working on your tan.
Cruises to the Eastern Caribbean
Eastern Caribbean cruises typically depart from Florida, with top departure ports being Miami and Fort Lauderdale. You'll most likely sail to St. Thomas, Saint Martin, and St. Kitts, with a possible stop in the Bahamas or one of the Florida Keys. Additionally, many cruise lines will stop at their own private islands on an Eastern Caribbean itinerary, such as Labadee, Haiti from Royal Caribbean or Half Moon Cay in the Bahamas from Holland America Line. Most itineraries are seven nights or more, with two or three sea days during a seven-night cruise.
Top ports in the Eastern Caribbean
Philipsburg, Saint Martin
Basseterre, Saint Kitts and Nevis
Charlotte Amalie, Saint Thomas
Guide to cruising the Western Caribbean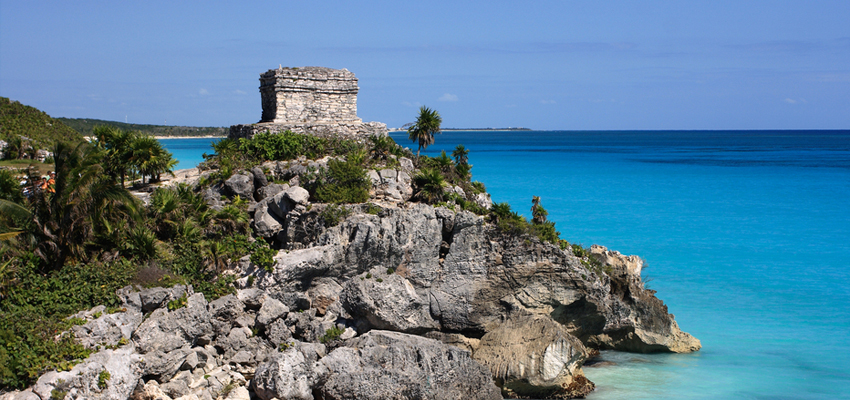 If the Eastern Caribbean is all about relaxing, the Western Caribbean is all about activity. The Western Caribbean is one of the best places for water sports, and has spectacular snorkeling and diving. Coral reefs and ancient shipwrecks abound, and the clear, calm waters make for excellent swimming and snorkeling.
On land, you can go zip lining through the rainforest, have a close encounter with local wildlife at a nature reserve, or explore ancient Mayan ruins. Mexico especially is full of Mayan ruins, and you may be able to take a shore excursion to the famous cities of Tulum or Chichén Itzá on your trip.
If you're more of a beach bunny, the Western Caribbean has plenty of that, too, so don't feel pressured into filling up your port days with high-energy activities if you'd rather just relax. If you're a shopaholic, your choices will be mainly limited to tequila, silver, and exotic spices like vanilla and cinnamon.
Cruises to the Western Caribbean
Western Caribbean cruises typically depart from Florida ports, such as Miami or Port Everglades, though some also depart from Galveston, Texas and New Orleans. Most cruises range from 4-10 nights and stop in Mexico, the Cayman Islands, and Jamaica. Longer itineraries may also call at ports in Central America, such as Belize, or else in the Florida Keys.
Top ports in the Western Caribbean
Cozumel, Mexico
Ocho Rios, Jamaica
George Town, Cayman Islands
Guide to cruising the Southern Caribbean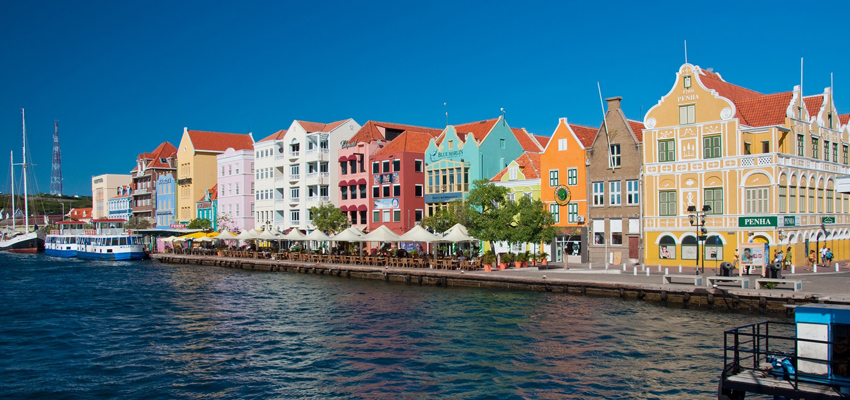 The Southern Caribbean is a popular destination among experienced cruisers who have done the Eastern and Western Caribbean and want to try something new. It's a little bit further from the United States than the other Caribbean sub-regions, so you'll either need to go on a longer itinerary if you're departing from Florida, or else hop on a flight to San Juan and depart from there.
If you go the extra mile to travel to the Southern Caribbean, you'll be rewarded. Like its neighboring regions, it too has beautiful beaches, colorful cities, and friendly locals, but as it's a bit off the beaten path, you won't have to compete as much with the crowds. In addition, the region is full of cultural diversity, with Dutch and French colonial influence still largely felt. Martinique, St. Lucia, and Guadalupe have beautiful nature, including tropical rainforests and volcanic mountains, and the "ABC islands" – Aruba, Bonaire, and Curacao – have an arid, desert climate.
Cruises to the Southern Caribbean
Most 7-day Southern Caribbean cruises depart from San Juan, Puerto Rico. If you're planning on departing from Miami, you'll need to book a longer cruise – at least 8-10 days. Southern Caribbean cruises tend to be more port-intensive, so if you're all about exploring new cultures and destinations, this is the place for you.
Top ports in the Southern Caribbean
Castries, Saint Lucia
Oranjestad, Aruba
Kralendijk, Bonaire
Willemstad, Curacao
Ready to book your Caribbean cruise? Search Caribbean cruises now!