Sandy beaches, sunny skies, sunbathing by the pool – it's not what most people think of when they think of the holidays. Nevertheless, a Christmas cruise can be a wonderful holiday experience. Leave the snow and cold, the holiday traffic, and the stress of shopping behind and spend that special time of year on a relaxing cruise with the ones you love. Here are seven reasons why you should take a Christmas cruise and spend the holidays at sea.
You'll still get into the holiday spirit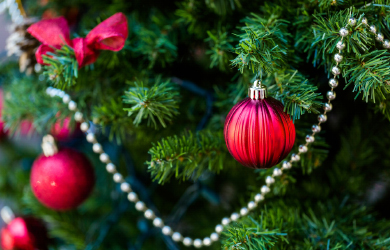 Though you'll be sailing tropical waters rather than sledding through alpine forests, there's no reason you can't get into the holiday spirit. Cruise lines go all-out with their holiday decorations. Christmas trees, menorahs, garlands, gingerbread houses, and more – you'll feel like you're in a real-life winter wonderland at sea. Many passengers also choose to spruce up their stateroom with holiday-themed decorations, such as small ornaments, wreaths, and even miniature artificial trees. Bring small gifts to swap with your family at sea, or surprise the one you love with something special from the ship's boutique. Or watch a classic holiday movie together on the ship's big screen in the evening. You can still indulge your favorite holiday traditions on a cruise ship at sea.
You can enjoy the snow – without the cold
Perhaps you're dreaming of a white Christmas – and we don't mean white sand. Crazy at it seems, you can still experience a winter snowfall at sea: Carnival Cruise Line features flurries of fake snow during the holiday season. Join the festivities in the atrium for sing-a-long carols and a surprise snowstorm.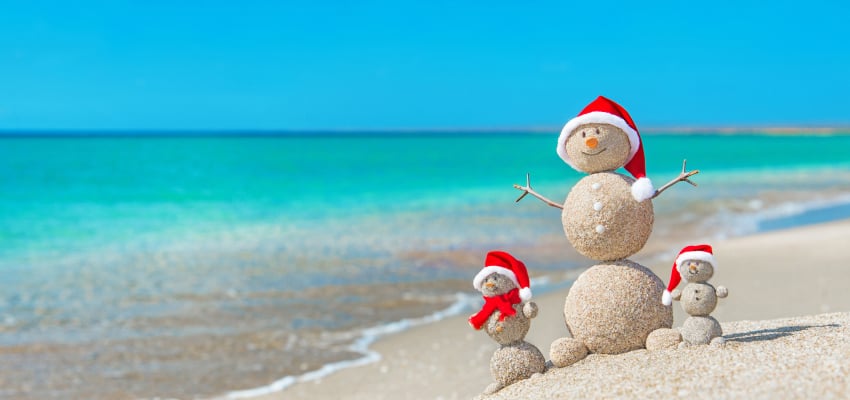 You don't have to skip the religious services…
You can still go to church on Christmas Eve or celebrate the Festival of Lights at sea. Most cruise lines offer Christmas and Hanukkah services for the holidays, usually ministered by a retired pastor or rabbi.
…or on your holiday dinner
Imagine indulging in a three-course holiday dinner, with none of the prep work. You can do it on a holiday cruise! Every year, the ship's chefs prepare an extra-special holiday meal on Christmas, Thanksgiving, and sometimes even New Year's. Kosher meals and traditional latkes are also available around Hanukkah.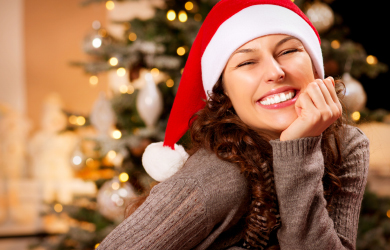 You might even have the chance to experience a new tradition
As your ship docks in ports in the Caribbean and around the world, you'll be too busy discovering new traditions to be sad about missing out on your holiday traditions back home. You might experience a carnival in St. Kitts, celebrate the Festival of Lights in St. Lucia, or see a day-after-Christmas parade in the Bahamas. And if you spend Christmas Day (or Hanukkah) at sea, the cruise line is sure to have their own festivities for the guests.
The little ones can meet their favorite characters
Some cruise lines features some very special guests at sea. On Carnival Cruise Line, passengers can expect Christmas carols and an appearance by the Grinch. On Disney Cruise Line, you can count on Mickey, Minnie, Goofy and more to make an appearance, dressed in their holiday best. And of course, who could forget about the queen of winter herself – Elsa, from Disney's Frozen? "Frozen, a Musical Spectacular" is available on the ship Disney Wonder.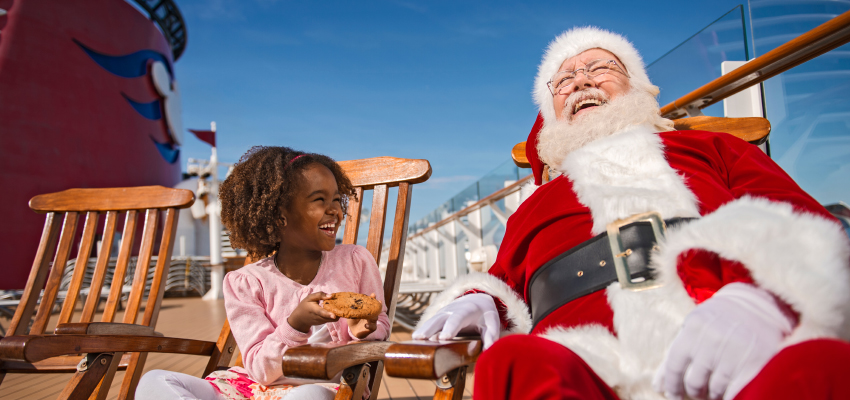 Spend some quality time with your family
What better way to bond with your family and loved ones over the holidays than on a relaxing vacation? Away from the chores and the stress of day-to-day life, you can focus on spending some truly quality time together on your holiday cruise. Discover new destinations, take advantage of all the fun and games onboard, or just spend your time relaxing together. Enjoy fancy dinners and long, drawn-out breakfasts together as a family, with none of the cooking or the cleanup.
How to book a holiday cruise
The holidays are the most popular time for cruising. The kids are out of school, the adults have time off work, and the holiday spirit has taken over, putting everyone in the mood for an extra-special experience. As a result, you'll have to reckon with higher prices during the holidays – so book early! If you'd like to spend Christmas, Hanukkah, or New Year's at sea, keep in mind that your itinerary is likely to sell out, so there's little to no chance of a last-minute discount and you'll want to book at least six months in advance. If you have a preference for a specific stateroom type, you'll want to book even further in advance – at least 9-12 months.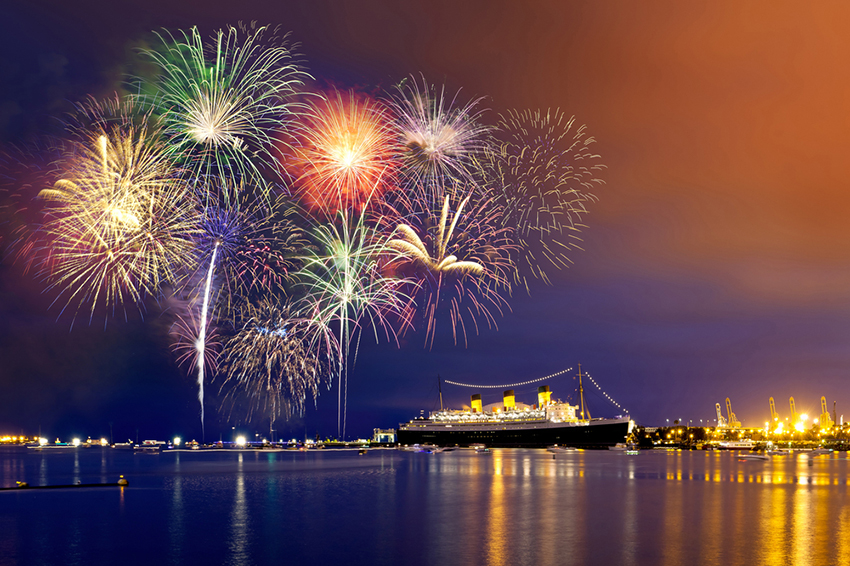 Ready to book your holiday cruise? Search Christmas cruises on our site, or contact our cruise experts at 1-888-403-1425!